Buying a beverage package, whether it's for soft or alcoholic drinks, can save you money and also allow you to know exactly what you'll spend at the bar. It's worth working out how many drinks you're likely to consume to see if you will save money – check if there's a service charge for the package, too. Here's a rundown of beverage packages offered on board the major cruise lines that operate in Australia, either year-round (Carnival Cruise Lines, P&O Cruises) or on ships that visit during the summer season (October to April).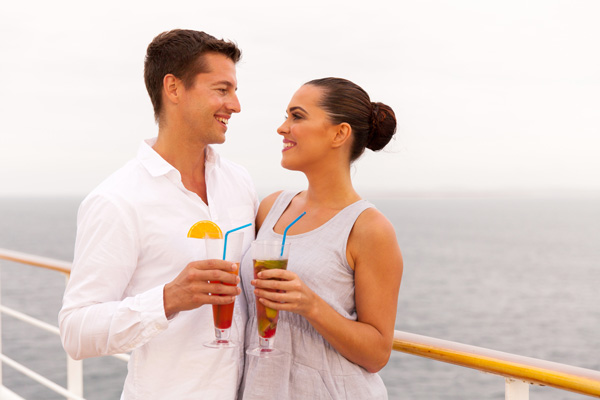 Carnival Cruise Line
Although you can't buy alcoholic drinks packages on CarnivalLegend and Carnival Spirit, the line does sell a soft drinks package. Bottomless Bubbles covers soft drinks and juices, costing $7.25 per day for adults and $5.50 per day for children. Packages must be bought daily and do not include bottled water (bring your own refillable bottle and use tap water or water served in the buffet).
Celebrity Cruises
This season,
Celebrity Solstice
and
Celebrity Millennium
are cruising Down Under and both ships sell a variety of beverage packages. The Premium package includes bottled water and wine by the glass and starts at $25.56 per night; the Premium Bottled Water package starts at $22.72 per night; the Soda package includes Coca-Cola and other soft drinks and starts at $12.78 per night; the Stateroom Bar Setup starts at $113.60 and includes spirits and mixers for your minibar; Taste of the Vineyards offers a choice of three, five or seven bottles of wine and starts at $154.78.
Holland America Line
Holland America Line's MS Noordam replaces MS Oosterdam in Australasia in 2015-16. The line's Signature Beverage Package includes wine, beer, spirits, alcoholic and soft drinks and specialty coffees that cost US$7 or less and starts at US$44.95 per person, per day. You can buy the package in advance or on board for the first two days of the cruise, and if one passenger wants to buy a package, all passengers booked in the same cabin must also buy it. You have to be over 21 to buy alcohol on HAL ships.
P&O Cruises
P&O Cruises is trialling a Premium Beverage Package on PacificPearl before it's introduced on its other ships. The package is available for cruises of seven nights and longer and costs $69 per person, per day. It includes bottled water, soft drink, coffee and tea, wine, cocktails, beer and spirits up to the value of $12 each. P&O Cruises also sells a soft drink package for $7 per day, which includes most cans of Coca-Cola varieties, Sprite and Fanta – but not bottled water.
Princess Cruises
The line's All-Inclusive Beverage Package is available on cruises of eight nights and longer. It costs $59 per person, per day and covers drinks up to the value of $14, including cocktails, wine, beer, bottled water, sodas and specialty coffees.
Royal Caribbean
This line offers several beverage packages: The Select, which costs US$40 per day and includes beer, wine by the glass (up to US$9), non-alcoholic cocktails and fountain sodas; the Premium, which costs US$55 per day and includes cocktails up to US$12, wines by the glass (up to US$14) and some soft drinks; the Royal Replenish, which includes specialty coffee, bottled water and fruit juice; and the Ultimate, which costs US$65 per day and combines the benefits of the Premium and Royal Replenish packages.