P&O Australia's "Chef's Table" your most unforgettable dining experience at sea.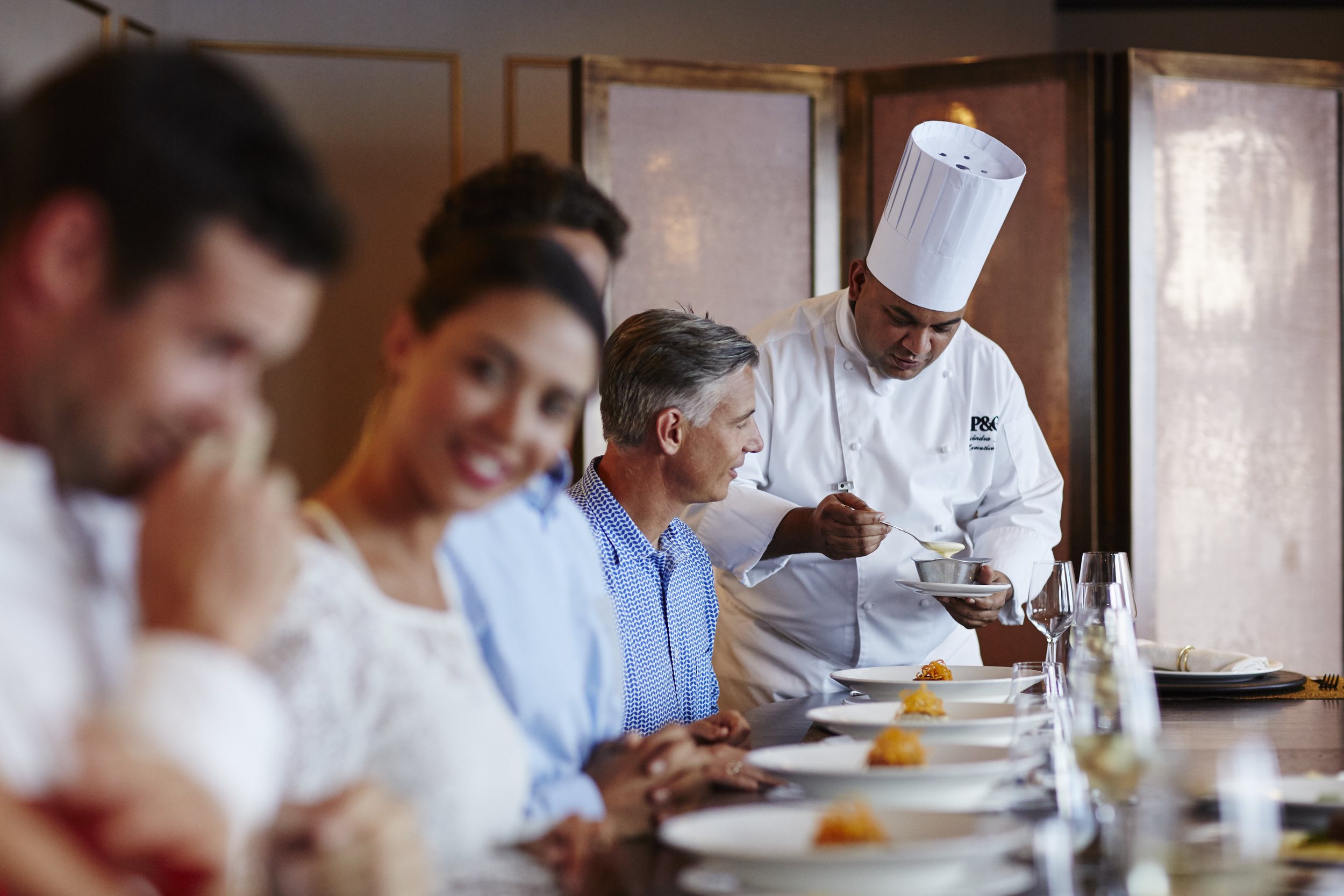 Chefs table offers an unforgettable VIP experience hosted by the Executive Chef, Maître D' and the most highly skilled wait staff on board.
It consists of a 7 course degustation menu, paired with the finest of wines to complement each dish. Chef's Table is an exclusive experience catering to a maximum of 14 in an intimate dining setting.
Your night begins with a cocktail reception in a private lounge. A delicious variety of canapés will be served teamed with a crisp sparkling wine. You will be greeted by the Executive Chef and Maître D' who will host your evening and are happy to share their expertise and answer any questions you may have.
Next stop is a tour of the galley. To be taken into the galley during the busiest period of service is undoubtedly an experience to remember. To witness the staff preparing the food and seeing where it all takes place, gives you a greater understanding of the precise organisation that goes on behind the scenes.
Your Maître D' will escort you to the private dining room, where he along with the friendly wait staff provide you with the ultimate in fine dining, and the 7 course meal begins!
To capture the moment, a ships professional photographer will be on hand to provide you with a complementary memento of the evening.
For those with dietary requirements, do not be concerned! Notify the staff when reserving your space at Chef's Table and you will be well catered for!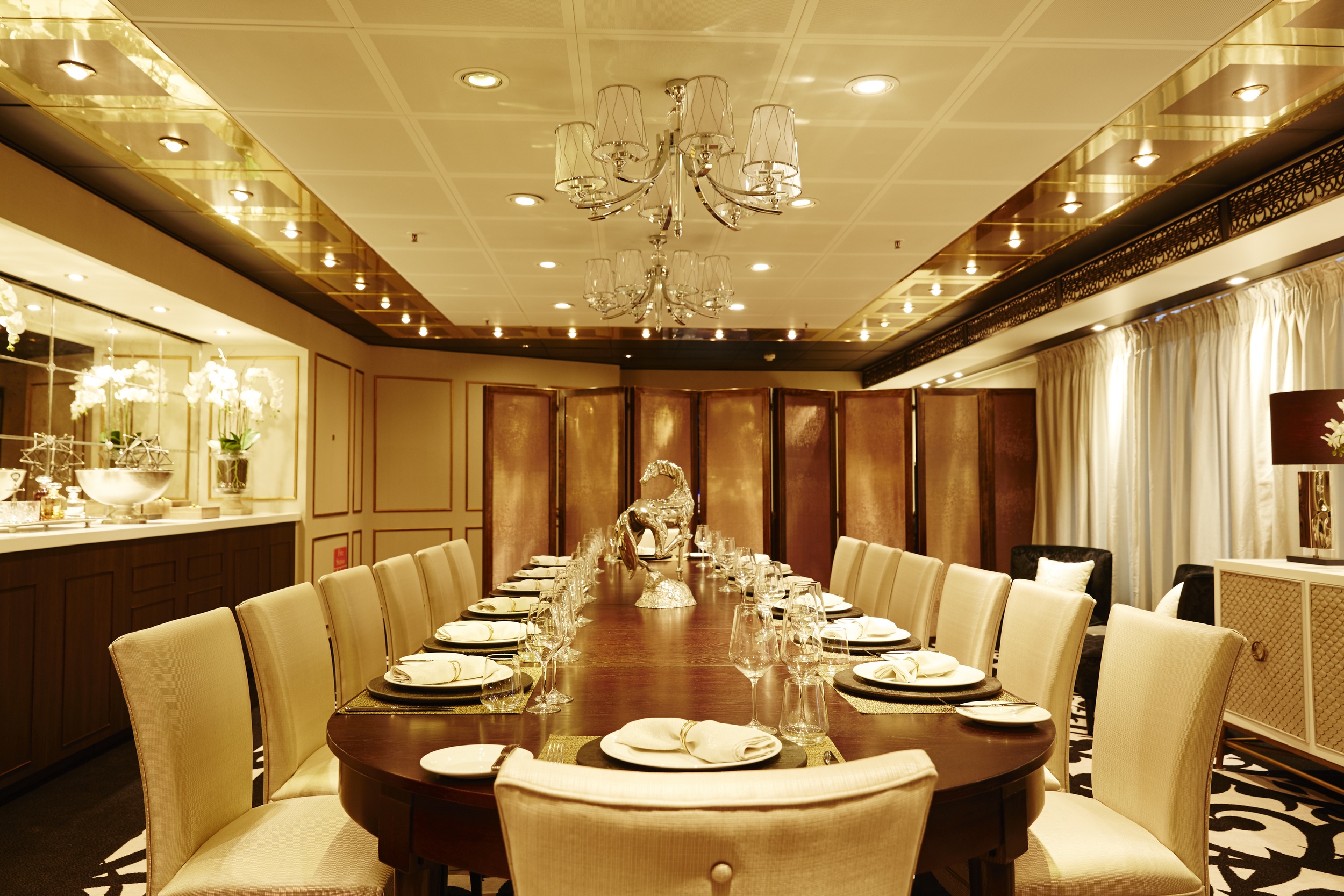 Chef's Table is available on all 5 P&O Ships on cruises 7 nights or more, and bookings can be made onboard by the friendly restaurant staff. At a low cost of $95, this is a night certainly not to be missed on your cruise holiday!
Find your cruise today on P&O Cruises Australia