Whether you're exploring the wine-growing region of WA, the coral reef and jade-green jungles of tropical North Queensland or joining inner urbanites for a jaunt to Melbourne, there are a plethora of cruises you can take without your passport. Here are five short'n'sweet itineraries that are guaranteed to give you a different perspective on the island nation of Australia.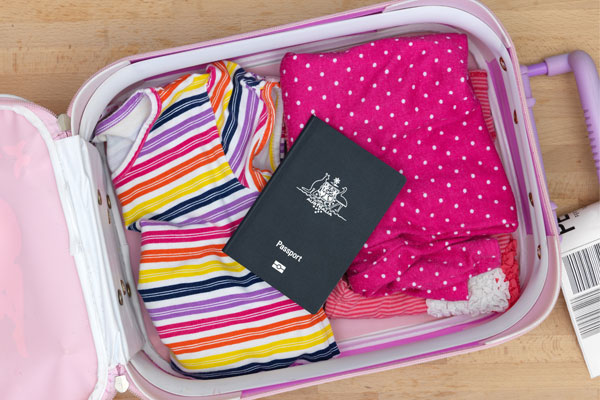 Cruise line: P&O's Pacific Eden
Itinerary: Secrets of the South – 7 nights
Everyone who takes to the water off Australia's rugged south coast will agree this is a special experience. This round-trip itinerary bounces along the coast from Sydney, joining the dots between the pretty ports of Eden, Kangaroo Island, Portland and Sydney. A highlight has to be Kangaroo Island, where visitors are almost guaranteed to see sea lions and kangaroos and may even catch a glimpse of an elusive platypus.
Cruise Line: P&O's Pacific Dawn
Itinerary: Barrier Reef Discovery – 7 nights
The diverse marine life and countless coral reefs that stretch along the coast between Brisbane and Cairns are just a few of the key attractions on this week-long cruise. The round trip from Brisbane connects the three ports of Airlie Beach, Yorkey's Knob and Willis Island (an anchor port), offering an exciting array of shore excursions – from river snorkelling to half-day excursions to the reef.
Cruise Line: P&O's Pacific Jewel
Itinerary: A Taste of Tasmania – 5 nights
History buffs will enjoy battering through the Bass Strait from Melbourne to learn more about the Tasmanian ports of Burnie, Port Arthur and Hobart. While the five-night round trip from Melbourne allows for plenty of time to learn more about the ghosts of the island state's past, you can also recharge with a visit to the world-class Museum of Old and New Art and get a taste of Tassie at one of its many award-winning eateries.
Cruise Line: Royal Caribbean's Explorer of the Seas
Itinerary: Sampler Cruise from Sydney – 3 nights
The idea behind the "cruise to nowhere" concept is to give passengers new to cruising the opportunity to test the waters to determine if they will want to undertake further cruises down the track. As well as putting you in the box seat as you sail in and out of the very postcard-worthy Sydney Harbour, this short voyage gives you the opportunity to take the foot off the pedal and relax.
Cruise Line: Princess Cruises' Sun Princess
Itinerary: Australia Coastal Cruise – 4 nights
This round trip from Fremantle includes shore excursions to Albany, the first Western settlement in WA, as well as a visit to the sun-drenched region of Margaret River, where there are a whopping 120 wineries. Sun Princess will be based in Fremantle, and will offer a few short breaks as part of her WA season.
Cruise Line: Cunard's Queen Elizabeth
Itinerary: Sydney to Brisbane Cruise – 3 nights
The Queen Elizabeth is the newest in the Cunard fleet, which was established in 1840. The three-night cruise is a one-way trip from Sydney to Brisbane with a stop-off at Newcastle along the way. The luxury cruise line is as much about navigating your way around all the action on board as it is about the dry land destinations. Don't miss the signature white-gloved afternoon tea.