Ships are built to last but they need regular maintenance and upgrades. The Sea Princess, which has been sailing around the world since 1998 and is one of Princess Cruises' three Australia-based ships, has had plenty of attention over the years. The adults-only Sanctuary area was added in a previous refurbishment and it has just undergone a multi-million-dollar makeover in Singapore.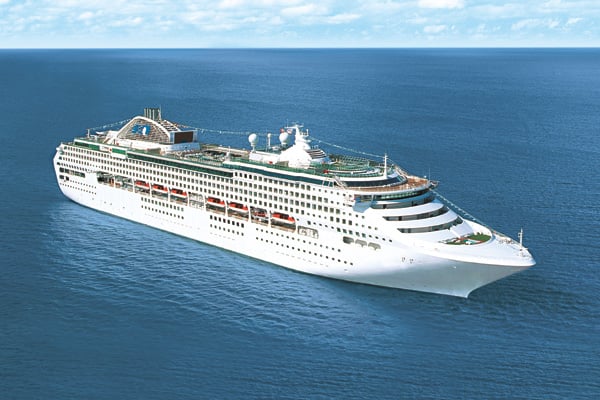 The 2016-passenger ship, which cruises out of Brisbane, now boasts a host of new features – just in time for its busy summer season and upcoming world cruise in May. Sports fans have welcomed the ship's new sports bar, Legends – a first for Princess Cruises' Australia-based fleet. Fourteen varieties of beer are on offer, including 10 local brews and multiple LED screens will show all the big sporting events, from weekly AFL and NRL matches to the Australian Open. Legends patrons can also play darts, pool and foosball while enjoying a relaxing drink.
Meanwhile, in a nod to the popular small bar scene, Sea Princess' former Premier Cru bar has been transformed into an intimate whisky bar called The Nook. The line's first whisky bar was installed on Dawn Princess in 2015 and has proved to be very successful with cruisers who have a penchant for the strong stuff. The Nook features Princess' extensive international whiskey menu, serving more than 60 whiskies from around the world, including the barman's recommendations and daily flights.
Princess Cruises' first Beer and Wine Garden Festival also made its first appearance aboard Dawn Princess, and is a welcome addition to Sea Princess' experiences. The top deck is transformed into a mini-festival that's held twice during every cruise of seven days or more – marquees showcase regional beers and wines and live music adds to the atmosphere.
Sea Princess' popular Wheelhouse Bar on the Promenade Deck had a makeover in dry dock – the nautically themed venue is used for a range of activities, including lectures and art auctions during the day to live classical music in the evenings. Other areas that have benefited from the refresh are the pizzeria, the boutiques on Deck 6 and the Lotus Spa on Deck 12.
Amuleto Café is a new addition to the ship – the Italian-style venue serves great coffee and a selection of cakes and sandwiches – and the entire Horizon Court buffet restaurant has been updated. On the ship's top decks, a New Zealand Natural Ice Cream outlet was installed next to the main pools, while Australian barbecue favourites are now available from the poolside grill.
Sea Princess now offers the line's latest experiential initiative, Discovery at Sea, a program of interactive onboard programs and shore excursions based on the top-rated Discovery network shows. Fun for all the family, activities include stargazing (astronomy for beginners) and experiences based on MythBusters, Deadliest Catch and Shark Week, plus Discovery and Animal Planet shore excursions.
Sea Princess cruises from Brisbane to the Pacific Islands, New Zealand and around the Australian coast, and has recently added exotic Papua New Guinea to its itineraries.