Covid Safe Kit
On arrival in your cabin you will find a COVID-19 Safe kit for your use onboard the ship.
This kit contains the following:
Face Mask
Hand Sanitizer
COVID-19 safe instructions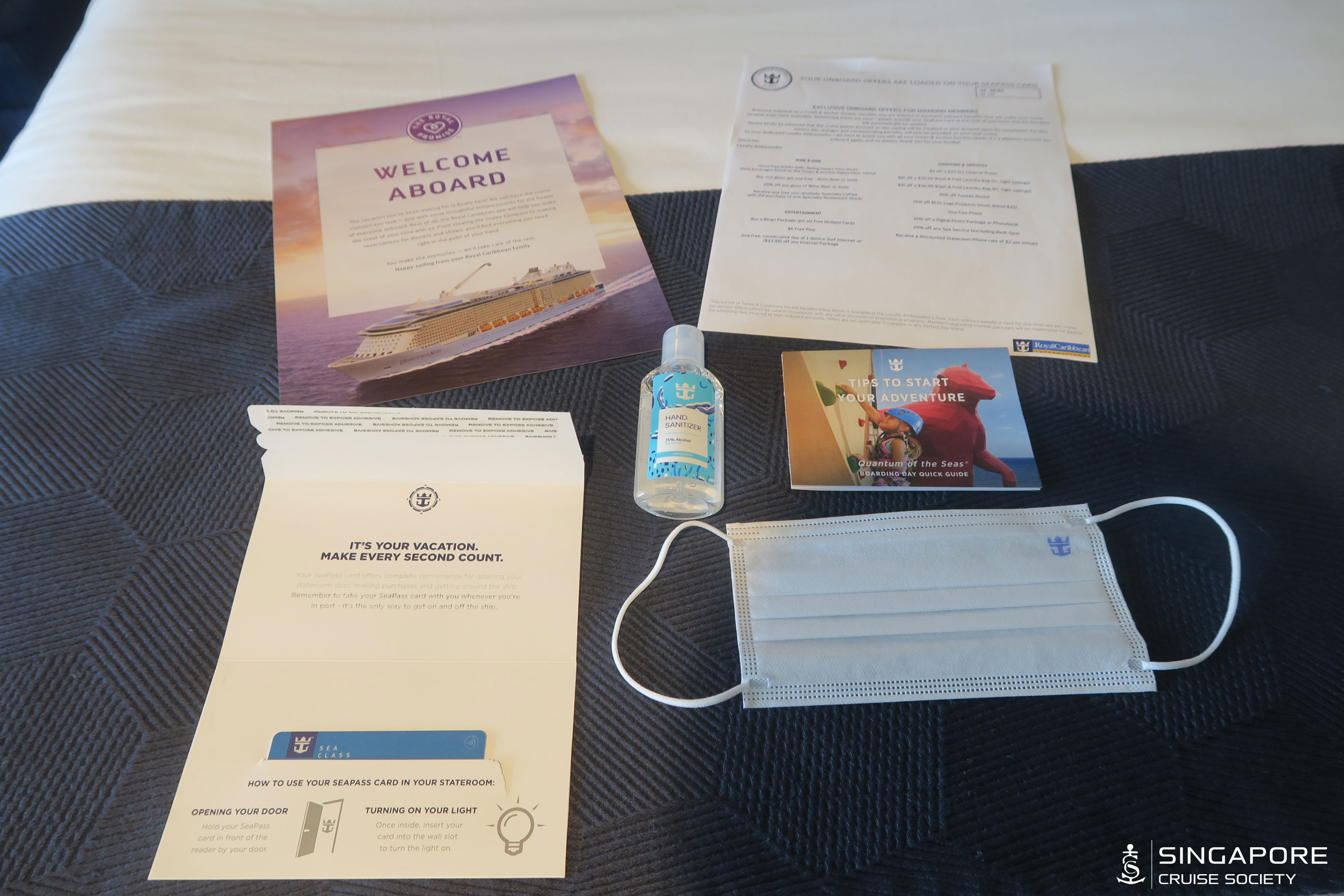 Social Distancing
Social distancing markers on the ground and on chairs are found all over the ship. These markers ensure passengers maintain social distancing whilst seated or moving around the ship.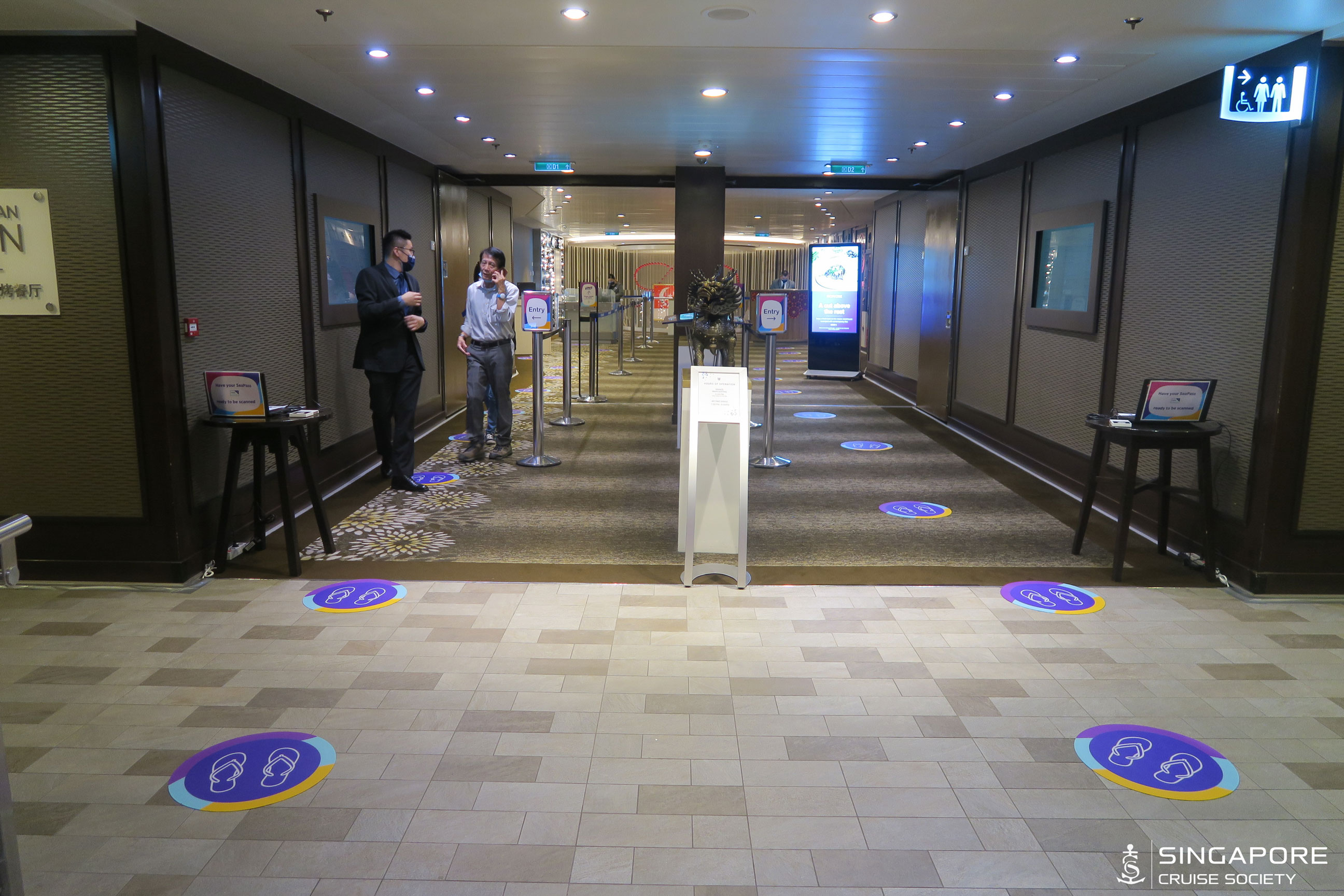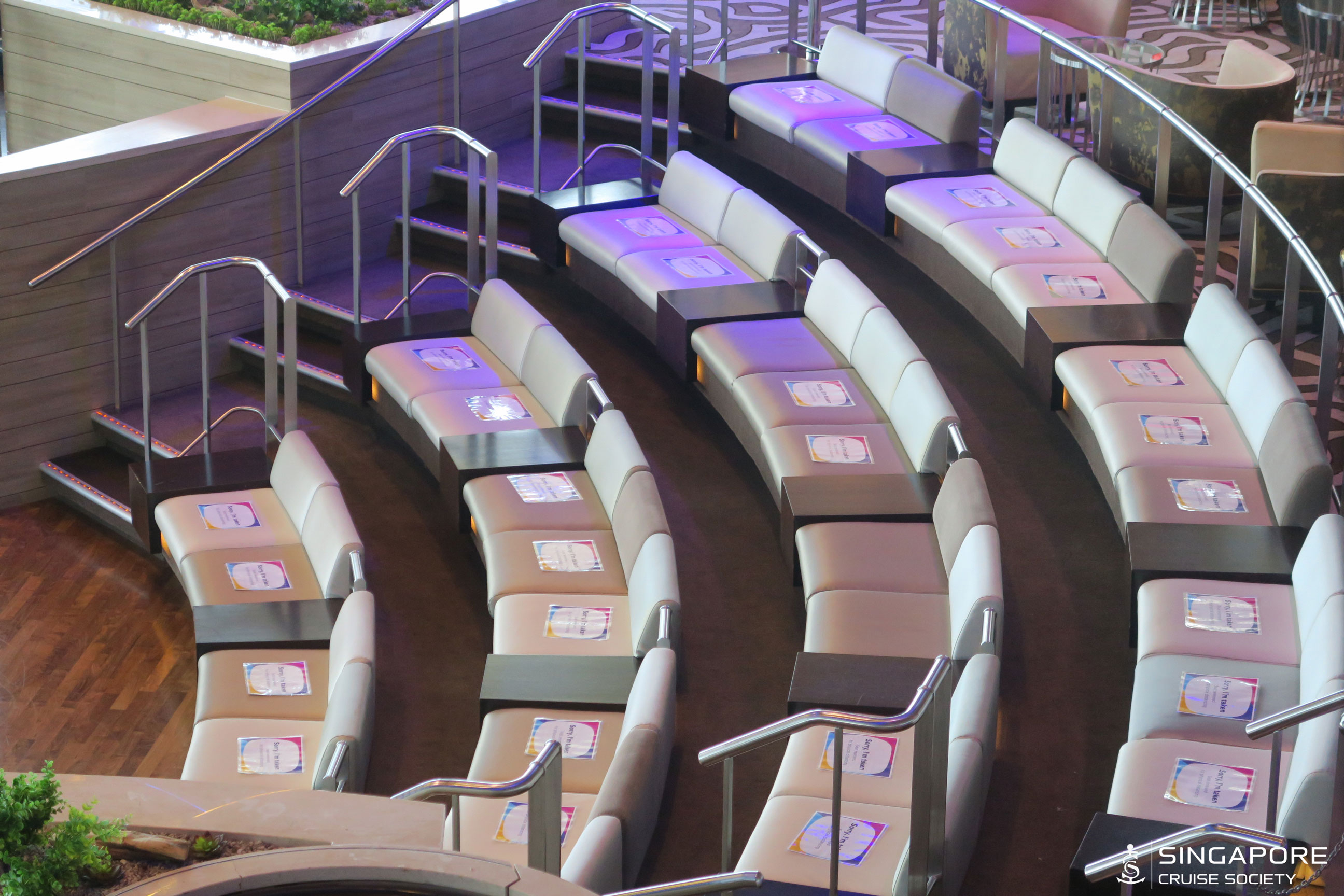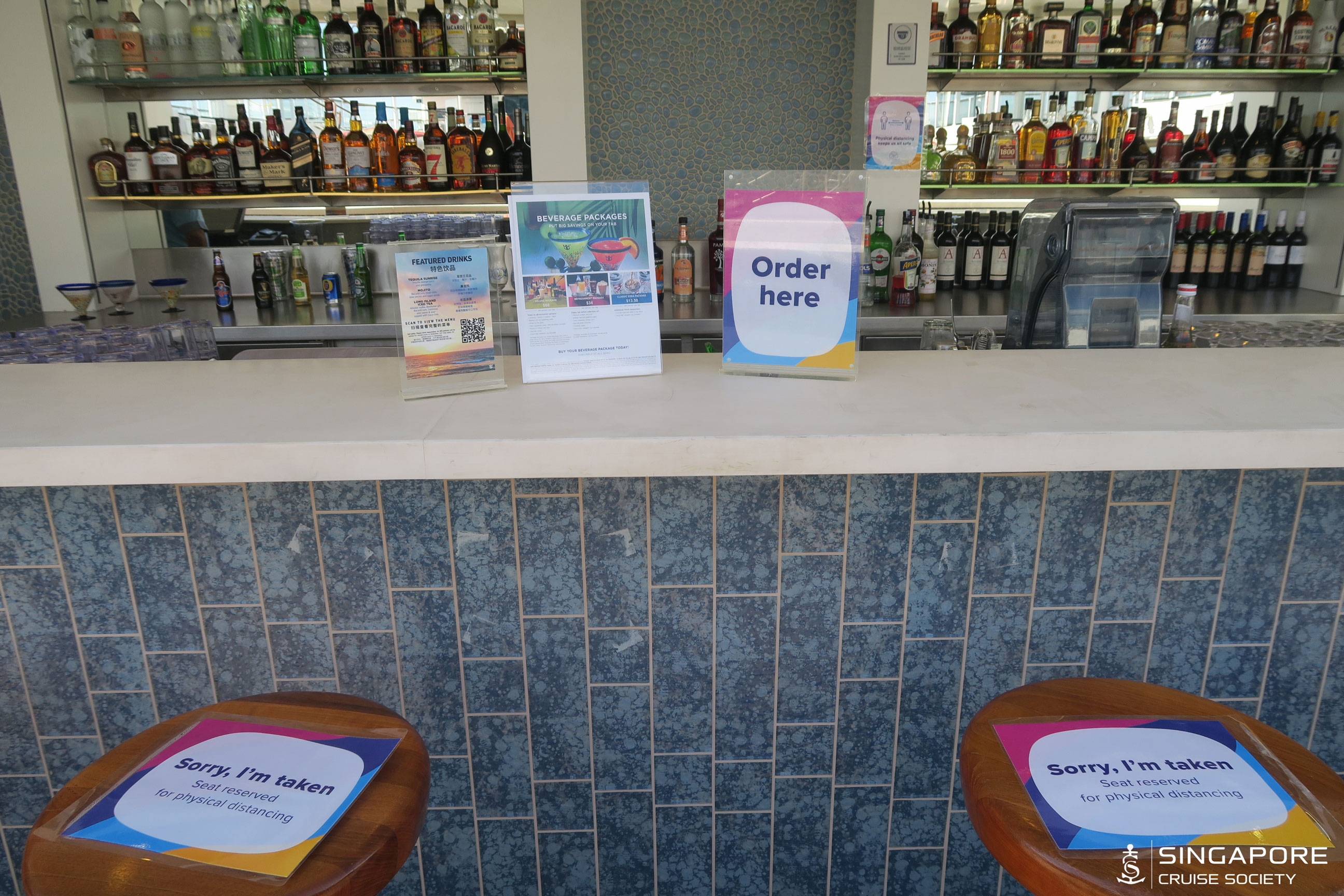 Images are supplied and published with the permission of the Singapre Cruise Society - https://www.facebook.com/sgcruisesociety
This infomation is based on the Singapore return to cruise COVID protocols. The Australian Government is currently working with the cruise lines to with similair protocols to return to service in Australia.