Royal Caribbean is launching another first in the hospitality industry with complimentary on-demand TV access to exclusive content from The Autism Channel starting from late October 2015.
The initiative extends the cruise line's industry-leading Autism Friendly Program, which is specially designed to provide inclusive cruise vacation experiences for families living with autism and other developmental disabilities.
"The Autism Friendly Program is very important to Royal Caribbean, and we are extremely proud to take this next step," says the spokesperson.
"The Autism Channel is delighted that Royal Caribbean has chosen to make this valuable content available on Royal Caribbean ships. For every one person on the autism spectrum there are six more persons directly impacted by that person. Complimentary access to The Autism Channel's exclusive content will benefit many Royal Caribbean guests and bring more awareness to Autism," said Jeffrey A. Kasky, president, The Autism Channel.
In Australia, people with autism number one in every hundred – a number that keeps growing. Autism is a neurodevelopmental disorder characterised by impaired social interaction, verbal and non-verbal communication, and repetitive behaviour. For example, children with autism can be disinterested in other people, struggle to maintain eye contact, and have a difficulty coping with change. They can also have trouble waiting in lines, dealing with certain sensory and environmental triggers, as well as special dietary needs.
Even though there's improved recognition and diagnosis of the autism spectrum, it's still challenging for families to enjoy things like holidays – simply because there aren't enough services designed to accommodate them.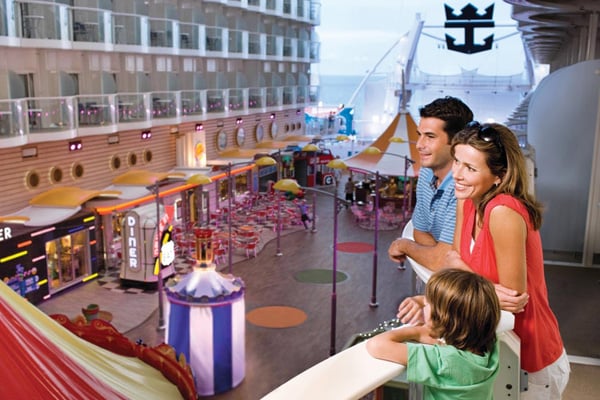 Bucking the trend
Royal Caribbean International is setting out to change that. In 2014, the cruise line launched the Autism Friendly Program featuring products and services designed to help accommodate passengers with autism and give the whole family a fun and relaxing holiday to remember. As a result, Royal Caribbean was the first cruise line to be certified as "Autism Friendly" by Autism on the Seas, a company that organises cruises for adults and children with autism and other developmental disabilities.
Autism on the Seas has established an "autism friendly" certification to help families identify suitable cruise lines, while also giving clear guidance to the cruise lines on how to better provide accessible cruise holiday options for families with autism. Royal Caribbean International has been working with Autism on the Seas for more than seven years and has recently achieved its silver certification. The line's Autism Friendly Program doesn't just "adapt" the usual cruise features and activities; it includes specially developed services, facilities and staff training from the very first moment of check-in, through to accommodation, dining, activities, and then departure.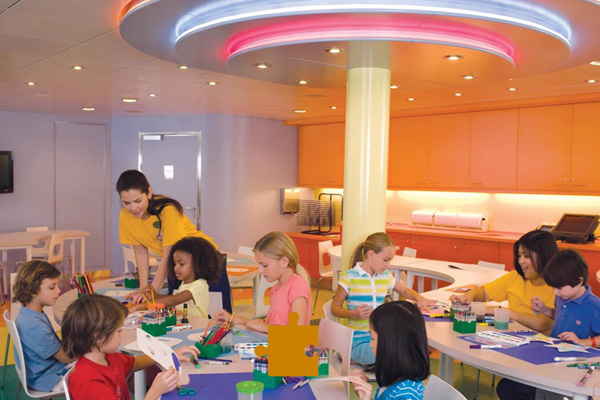 Royal Caribbean's Autism Friendly Program includes:
Priority check-in, boarding, and departure
Queues are often a struggle for people with autism. So before embarking or disembarking the cruise ship, families can request for assistance to circumvent the queues and streamline the check-in or departure process.
Dietary needs
Royal Caribbean can accommodate most food allergies in the main dining room, with specially marked gluten-free and dairy-free menu options. The best thing to do is speak to the head waiter to discuss your needs and review menu selections for the next day. For more complex food allergies, guests can contact the line's Access Department.
Adventure Ocean Program
All parents and caregivers need a break now and again, and Royal Caribbean's Adventure Ocean Program is designed to be the perfect solution. Children with autism are treated the same way as any other, but trained staff members guarantee them the special attention they need. The Silver Level certification means Youth Staff are trained in autism awareness and other developmental disabilities. Families can discuss with Adventure Ocean staff any needs their children may have, so they can work out the most appropriate activities and any possible modifications. There's also flexible age grouping, meaning kids with autism who are slightly older may be bumped into the Adventure Ocean program.
Normally children need to be toilet trained to participate in Adventure Ocean, but if they are not toilet trained due to their disability, they can still enjoy the program. The parent is simply given a pager so they can return to Adventure Ocean to change them if needed.
The Autism Channel
With over 35 programs to choose from, the Autism Channel will both educate and entertain. Passengers can get a look inside the daily lives of families with autism, as well as interviews with medical and legal professionals. There are also shows geared specifically towards children, including "calming entertainment" for a child having a bad day.
When guests are in their stateroom, they can simply switch to the Autism Channel under OnDemand Movies. The Autism Channel is now available on the line's Voyager and Radiance class ships which operate in Australia, as well as Quantum, Oasis and Freedom Class ships..
Interactive autism-friendly activities
Royal Caribbean offers a range of free interactive activities for families dealing with autism. The Autism Friendly Films are a particular highlight for families. Because those with autism are generally sensitive to light and loud volumes, Royal Caribbean screens films in low light and low volume environments. Guests can also freely talk and walk about during the film.
Families can also take advantage of the Autism Friendly Toy Lending service, available in Adventure Ocean on all ships. Parents can choose from a range of autism-friendly toys to play with in Adventure Ocean or back in their stateroom.
Cruise Social Story
Social Stories are a great tool designed to help people with autism cope with new social situations. They are usually a written or visual guide describing social interactions, situations, behaviours, skills or concepts. Royal Caribbean now offers a Cruise Social Story to help families with autism prepare and become more familiar and comfortable with the cruise ship before they embark. Check out Royal Caribbean's Cruise Social Story at royalcaribbean.com/autismfriendly.
For more information on Royal Caribbean's Autism Friendly Program, visit their website.