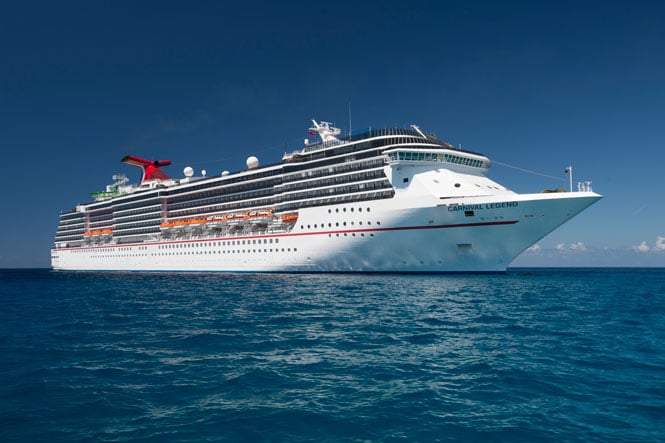 For some travellers, shore excursions are an important part of their Carnival Cruises experience. For others, it's no big deal and they are even happy to stay aboard ship while in port. For those Aussies who prefer to check out the landward side of things, here are some of the options available in the most popular South Pacific cruise ports. Whether you're looking for value shore excursions, or perhaps are prepared to splurge on a bit of luxury, here are the best options.
Amedee Island Marine Reserve, Noumea
In Noumea, you're right next to the world's largest lagoon. Out on the edge is a tiny atoll named Amadee, with a historic lighthouse encircled by gorgeous white sand beaches. It's the perfect "Robinson Crusoe" escape where two of you can walk hand-in-hand on the almost deserted beaches, snorkel or just hang at the little bar, enjoying a cocktail. You can even climb to the top of the lighthouse for an amazing view out over the lagoon.
Art Deco Drive & Walking Tour, Napier
The amazing art deco city of Napier, on New Zealand's North Island, is like nowhere else in the South Pacific. The city was destroyed by an earthquake in 1931 and rebuilt in the art deco style. This amazing time capsule is best explored either on foot or with a tour, stopping regularly to examine the unique architecture up close. You could do much of this on your own, but the benefit of an informed local guide makes this a fascinating visit.
Whitehaven Expedition, Whitsunday Islands
You've probably heard of this famous 7km-long pristine white sand beach, situated on one of the Whitsundays' largest islands. And what better way to visit this marvellous natural attraction than by exhilarating speedboat transfer? You'll see for yourself why it's known as one of the world's top beaches as you stroll along the shore or swim in the clear waters of this totally uninhabited island. There's a picnic lunch supplied, too.
Big Game Fishing, Port Vila
Strap in for this one, it's a whopper. For four and a half hours you'll be out on the open ocean, just 10 minutes from the port, fishing for the mightiest of trophy fish like tuna, sailfish, marlin and giant trevally. It's your chance to reel in that big one for a photo to last a lifetime of bragging. This sustainable excursion is tag-and-release and sure to fill up fast, so get in quick when the booking desk opens.
Nawaka Village Tour, Fiji
Some of us will crave shopping, swimming or just relaxing while in friendly Fiji's modern Port Denarau, but here's your chance to meet local people in their own village and see something of traditional everyday life. The residents will welcome you like royalty with singing, dancing and garlands of flowers reserved for the most special visitors. Be sure to pay attention to polite protocols – this intimate encounter will leave you feeling like you have really visited Fiji.