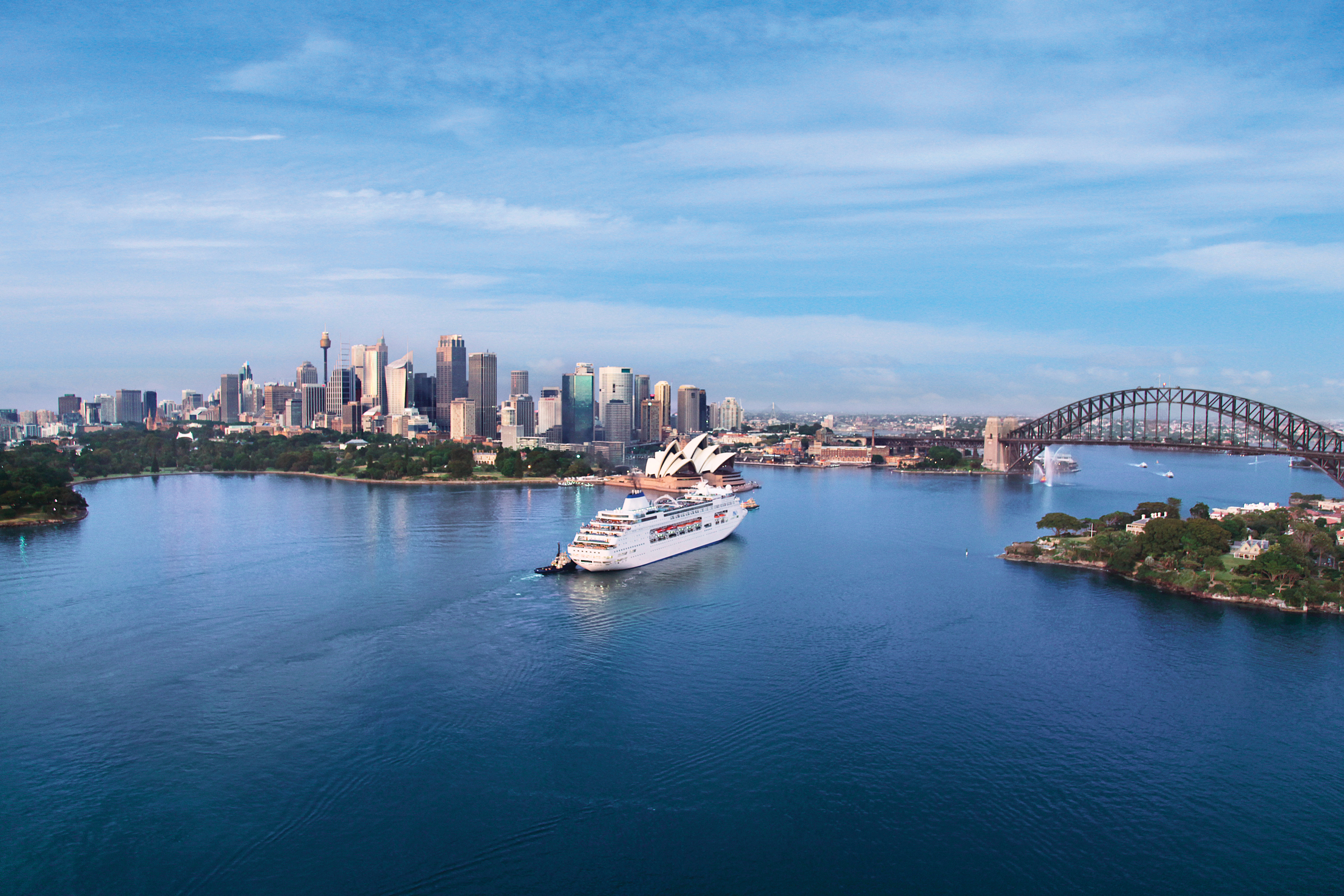 Winter is a great time to escape to the high seas for a holiday, whether you're escaping the cooler weather, in need of a break, or you want to take the kids away on an adventure during school holidays. Here's our top pick of what's on offer departing from Sydney in 2016.
1. Queensland on Sun Princess
Celebrate the first day of winter by hitting the high seas to explore the best of Queensland and the tropical north. Your home for this 10-night cruise is Princess Cruises' 2,010-guest Sun Princess. Besides relaxing for five sea days between ports of call, you'll get to explore Airlie Beach in the Whitsundays, exotic Port Douglas, enjoy scenic cruising of Willis Island in the Great Barrier Reef, and spend a full day in Brisbane before returning home.
2. Papua New Guinea on Pacific Jewel
If you're tempted to venture further afield this winter, consider this 11-night cruise on P&O's Pacific Jewel to Papua New Guinea. This round-trip cruise begins with a relaxing sea day, followed by a day in Brisbane. After two more sea days, you'll go ashore to explore three popular ports including Alotau, Kiriwina in the Trobriand Islands and Papua's Conflict Islands. Finally, catch your breath and wrap up your cruise as you steam home for three leisurely days.
3. Moreton Island on Pacific Pearl
Short on time but still want to escape? One option is to join P&O's Pacific Pearl on a four-night return jaunt to Queensland's Moreton Island. The cruise begins and ends with a relaxing sea day, and in between, you'll spend a long day in this popular island playground. It's famous for abundant marine life, unspoiled beaches and towering sand dunes, with activities to enjoy including snorkelling, swimming, quad-bike riding and handfeeding dolphins.
4. South Pacific and Fiji on Carnival Spirit
Twelve nights escaping the winter chill, and exploring the best of the South Pacific, is an alluring option with this itinerary in August. Cruising on Carnival Spirit, you'll kick off with two days at sea, after which you'll enjoy a stop in New Caledonia at Nouméa, another sea day and stops in Fiji including Port Denarau and Suva. After another sea day, the cruise wraps up with calls to Vanuatu's Mystery Island and the idyllic Isle of Pines in New Caledonia. The two final days are spent cruising home to Sydney.
5. Sydney to Fremantle on Sea Princess
If you have more time on hand, consider this unique 17-night winter itinerary that takes you across the Top End and through the best of Western Australia. Cruising on the newly refurbished Sea Princess, you'll enjoy nine relaxing days at sea. In between are ports of call including Brisbane, Yorkeys Knob for Cairns, Alotau in Papua New Guinea, Darwin, the Kimberley's outpost of Broome and Geraldton, before arriving in cosmopolitan Fremantle.